Access to horses is not always easy, and personal development is often left out of traditional riding lessons. At New Options, we believe any kid with an interest in horses should have the chance to see their dream come true, and that caring for horses can also teach us about ourselves. For children and youth with time availability, our Junior Volunteer program provides the opportunity for hands-on horse care in a supportive team environment. Our volunteers spend the morning working in and around the barn. After 20 hours of volunteer work, they are rewarded with a free, half-hour riding lesson.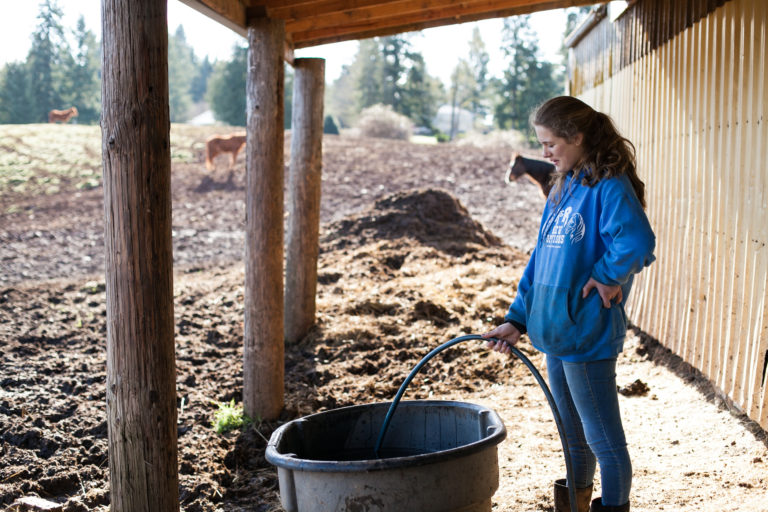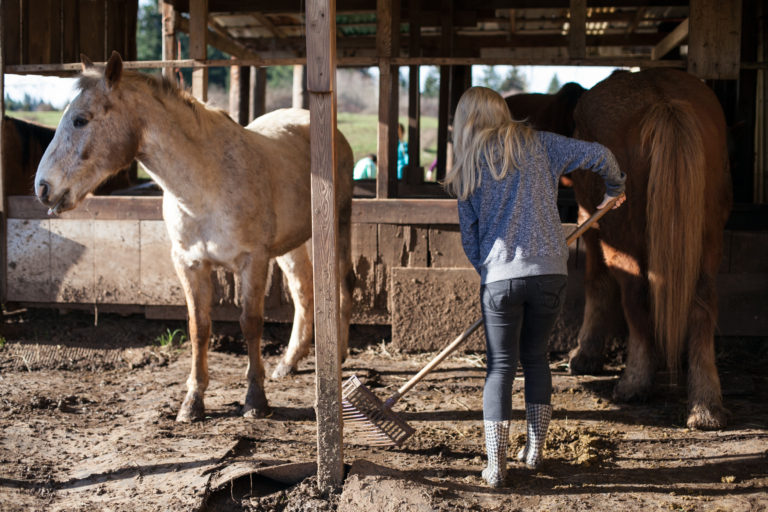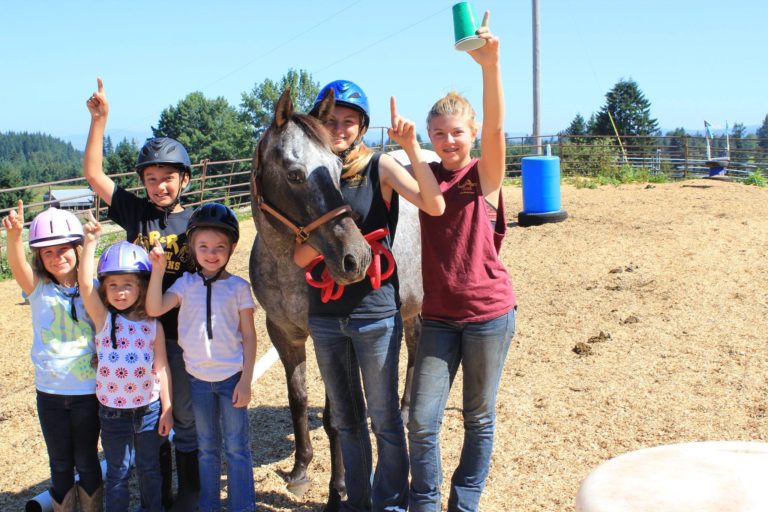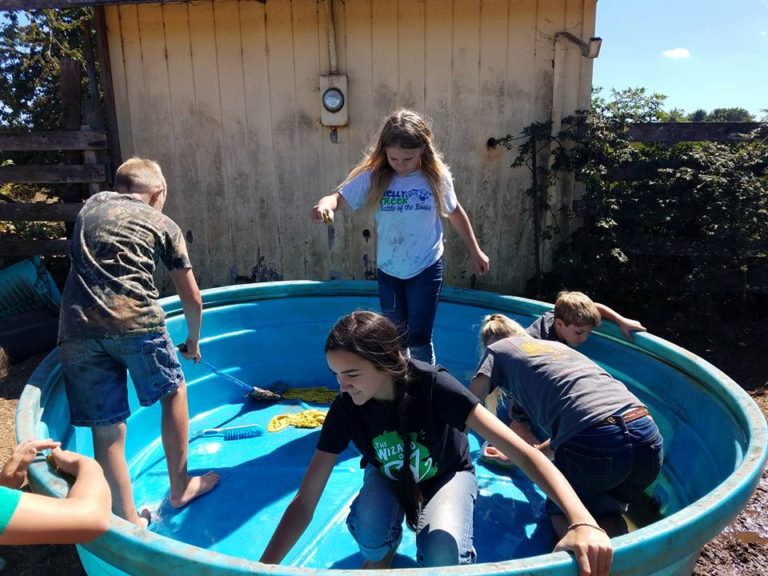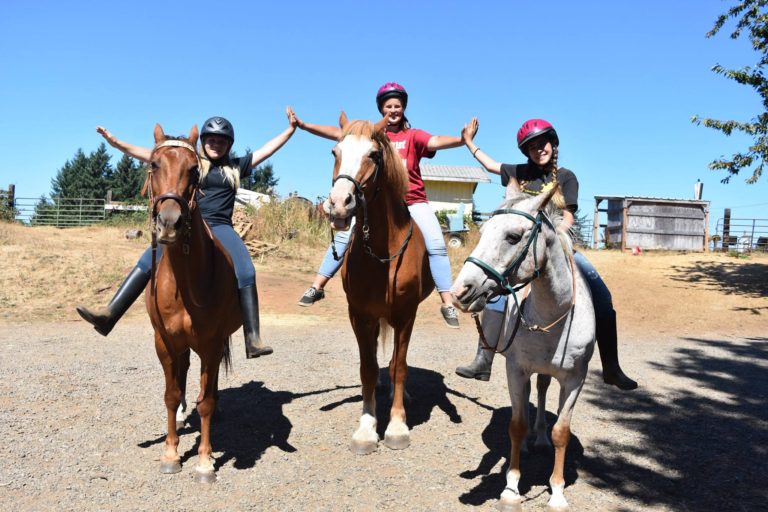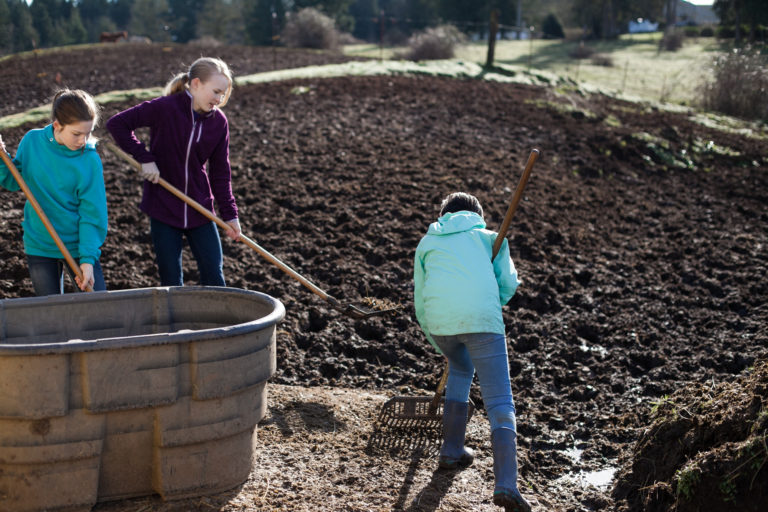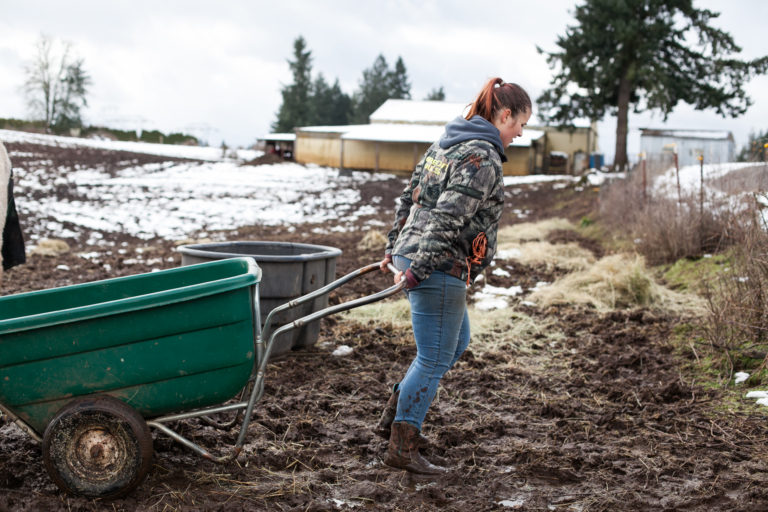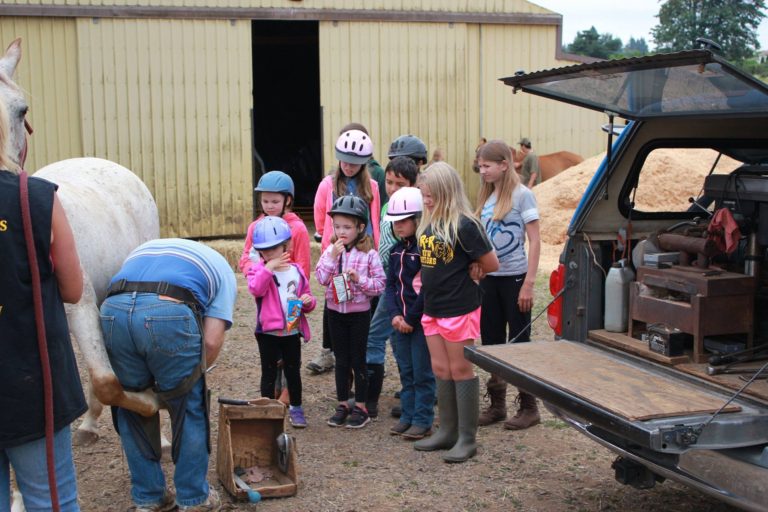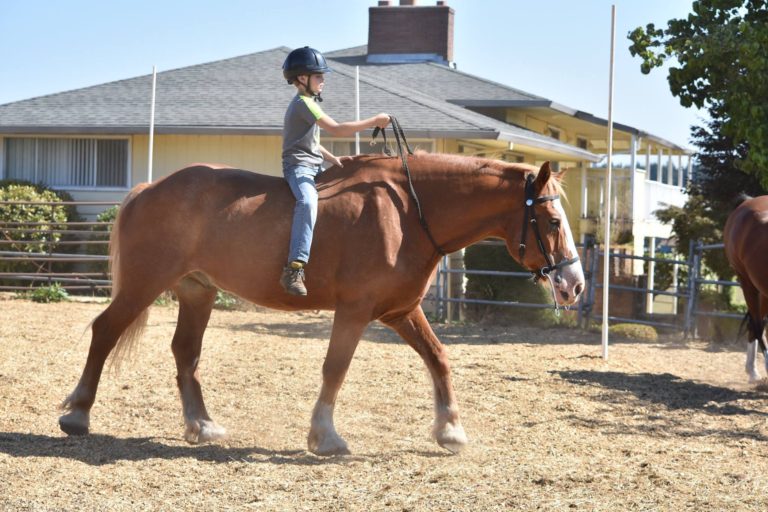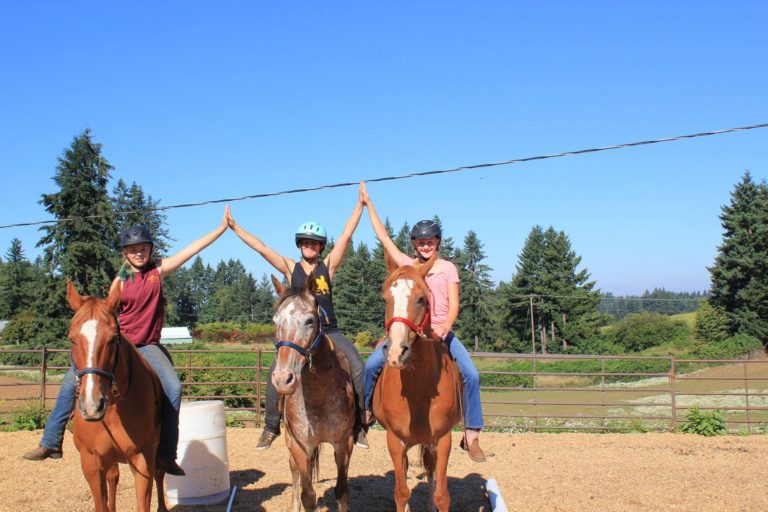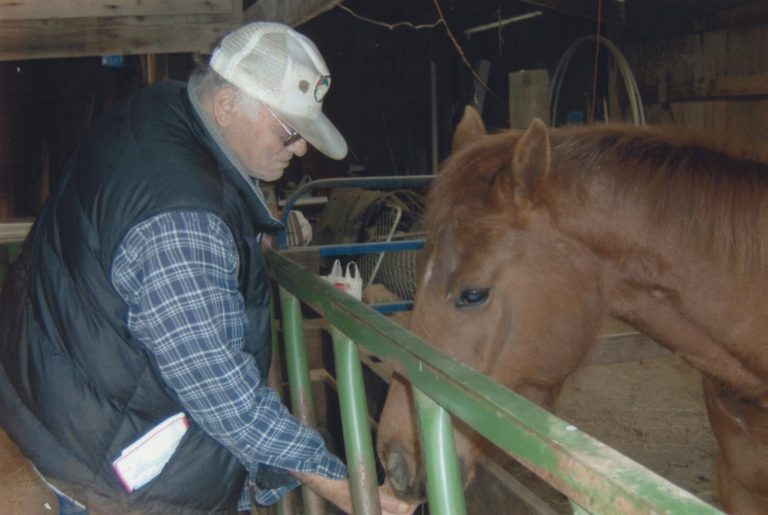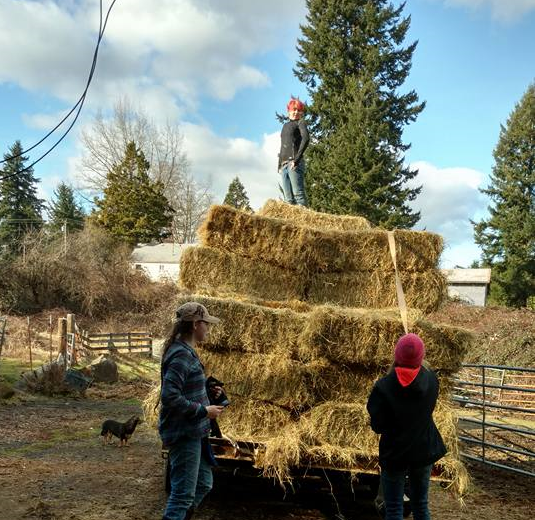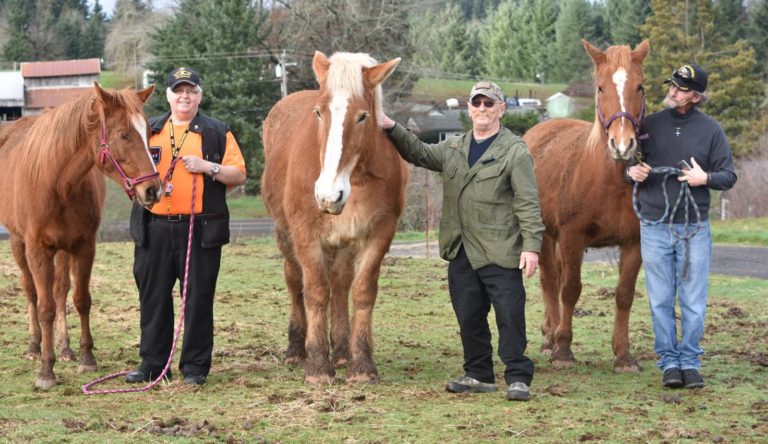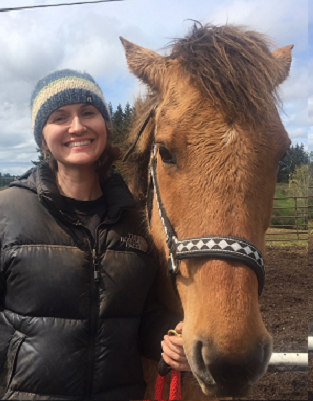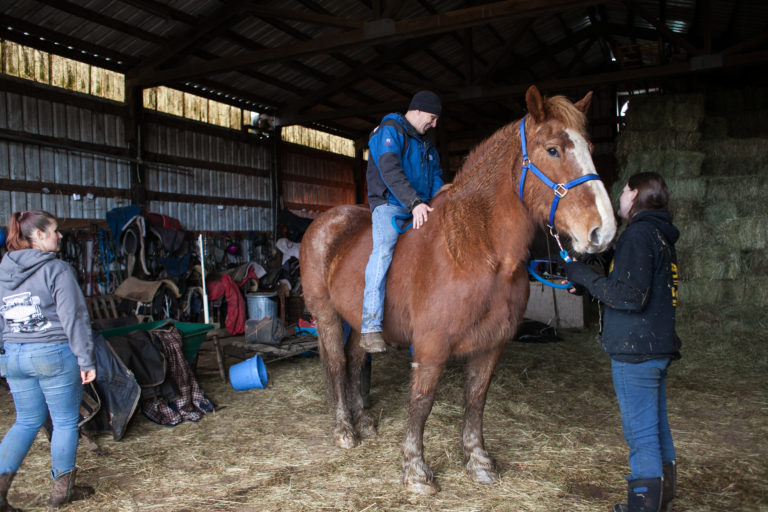 Adult volunteers are involved in all aspects of R&R New Options Equine, from cleaning stalls, to soliciting sponsors, to finding the perfect forever homes for our horses. We welcome all kinds of people with many different skill sets.
Established volunteers have the unique opportunity to work one-on-one with a specific rescue horse. We have three (3) levels of Sponsorship available:
Level 1: Hands on experience handling and caring for horses (Any Donation Amount)
Level 2: Partial care for your horse is covered, hands on experience handling and caring for horses ($150/month)
Level 3: Full care and expenses for your horse are covered, and your horse is removed from the adoption list ($250/month)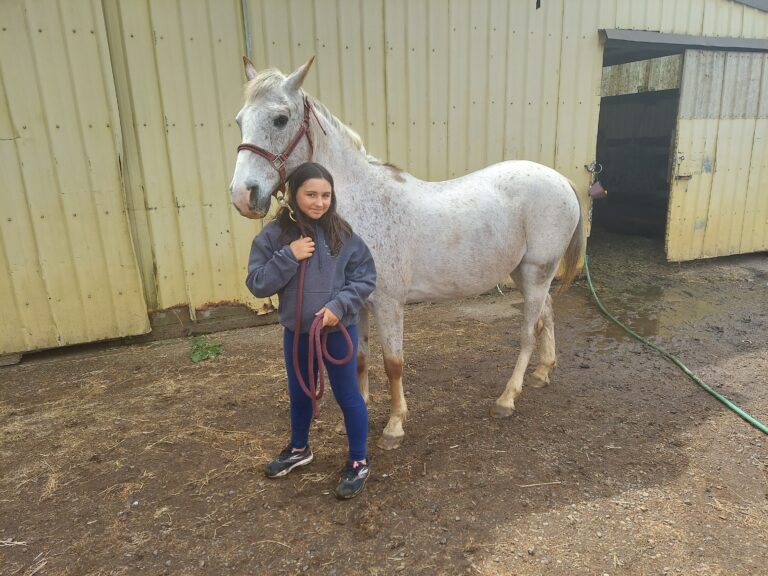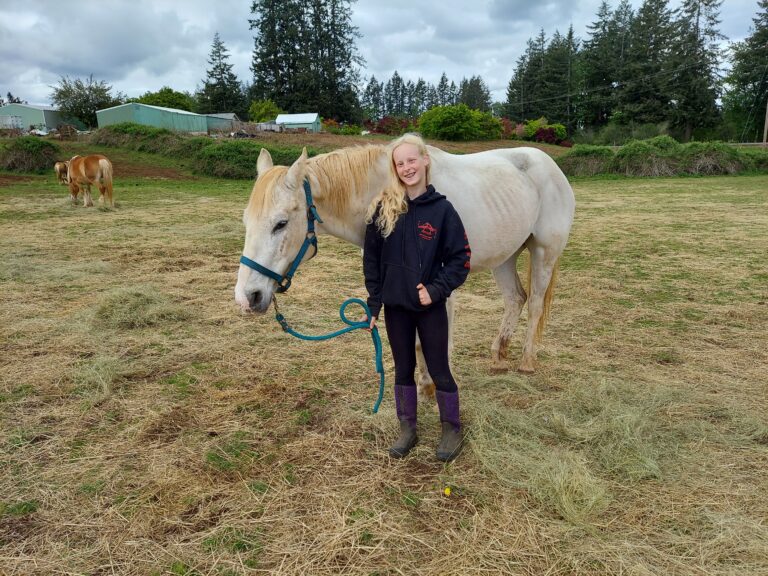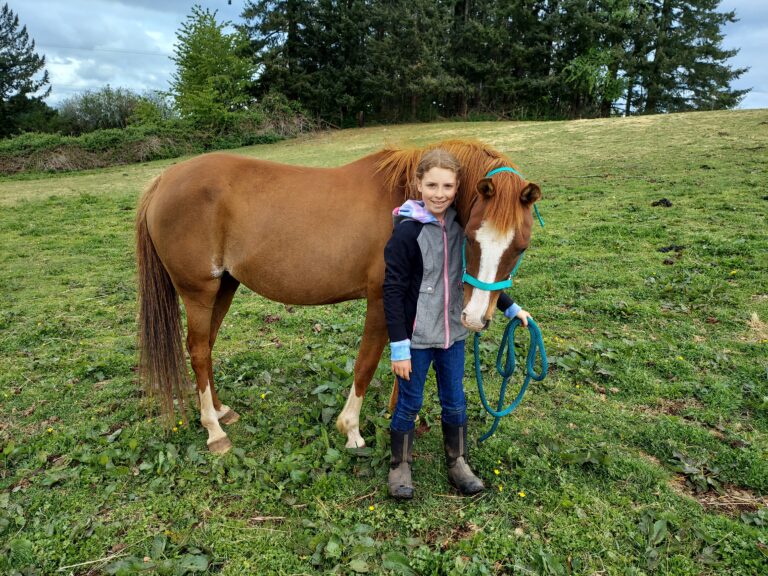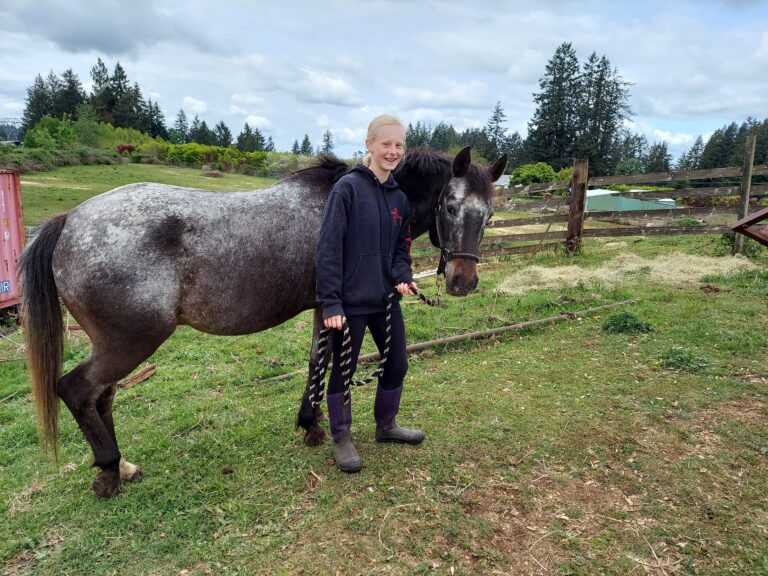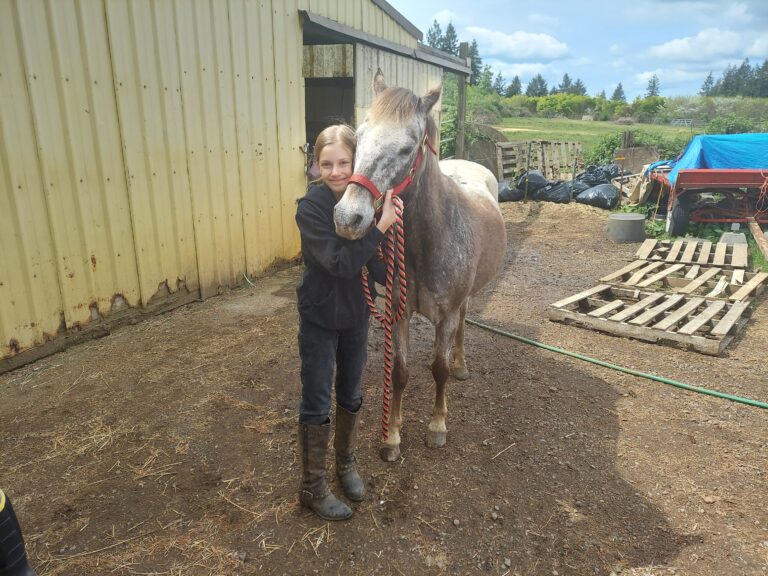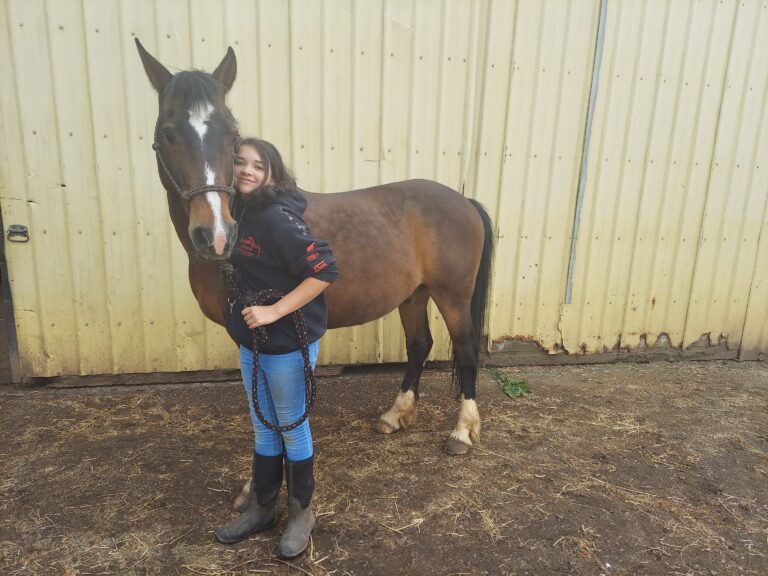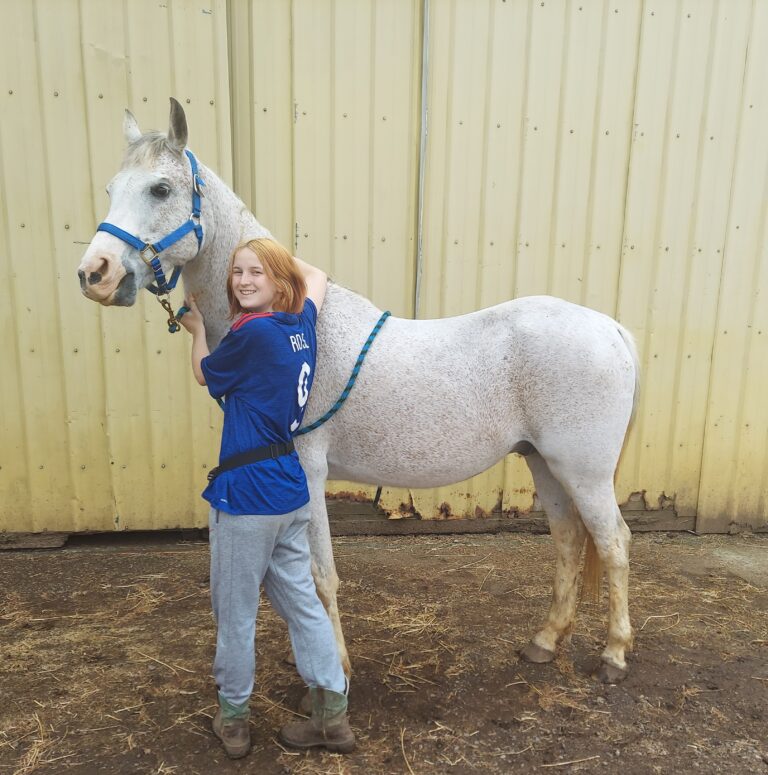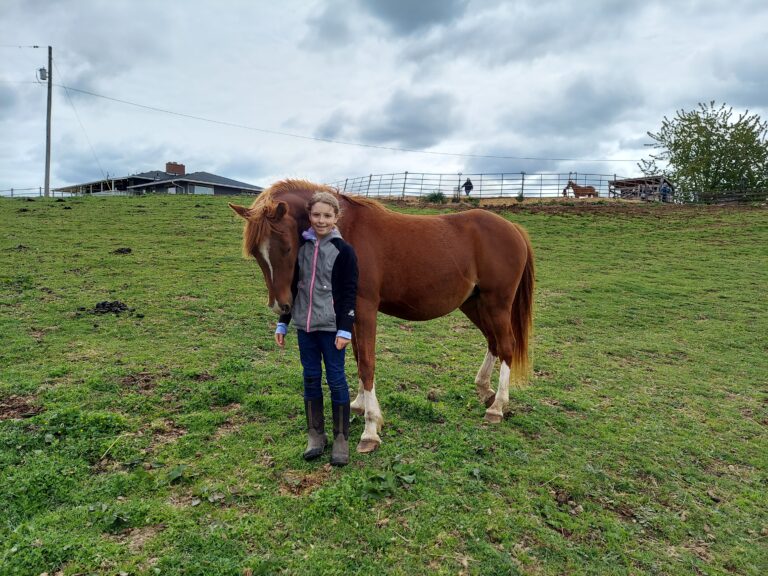 Make a Donation
It costs about $20 a day to care for a horse. Currently, we care for and support between 30 and 55 horses at any given time.

Any donation amount helps.

  Would giving $5, $10, or $20 a month change your life significantly? We know it can change a horse's life.
Support our Annual Fundraising Auction
Are you an artist or specialist? Does your company offer goods and services that are in demand? Have a vacation property that you don't use all the time? Consider donating to our annual fundraising auction, which takes place in November. Your generous gift provides tremendous value to our event attendees, nd keeps our organization up and running throughout the year. 
Become a Corporate Sponsor
Corporate and business sponsors are a tremendous help. We welcome donations of funding, feed, supplies, and other equipment to keep our horses healthy and happy, and our facility running smoothly. Benefits to you include:
Your logo displayed in our 'Thank You Sponsors' section of the website, and in our newsletter
Special thank you during our annual fundraising auction
Publish a brief article or advertisement flyer in our 'Recommended Reading – Sponsored Content' section of the website
The warm fuzzy feeling of helping horses in need