According to Aunt Les, New Options started by accident. She originally just wanted a horse. Aunt Les will tell you that instead of blood, she has tiny horses running through her veins. When she was a child, she would go up to the stables and pay the people to let her clean the stalls just so she could be near the horses.  As she got older, Aunt Les learned to work with other people's horses and began to take on the attitude that she knew everything.  Aunt Les finally got the first horse of her own, Ackshun Aravist, and very quickly discovered that she did not know everything, and in fact knew nothing.  Ackshun taught her so much: he taught her that you have to be nice and that you have to teach horses to understand what it is you want. You can't just beat it into them. You have to learn to communicate. You have to open your heart, you have to open your mind, and you have to learn to look at things from their perspective.
Aunt Les soon figured out that these lessons that Ackshun taught her didn't just apply to horses but also to people. When working with people, especially with children and people with special needs, she found that if you open your mind and see from their perspective, instead of trying to make them do things your way, you can guide them and show them how to open their minds, see other perspectives, be nice and be loved. That is how New Options became and what it is about today.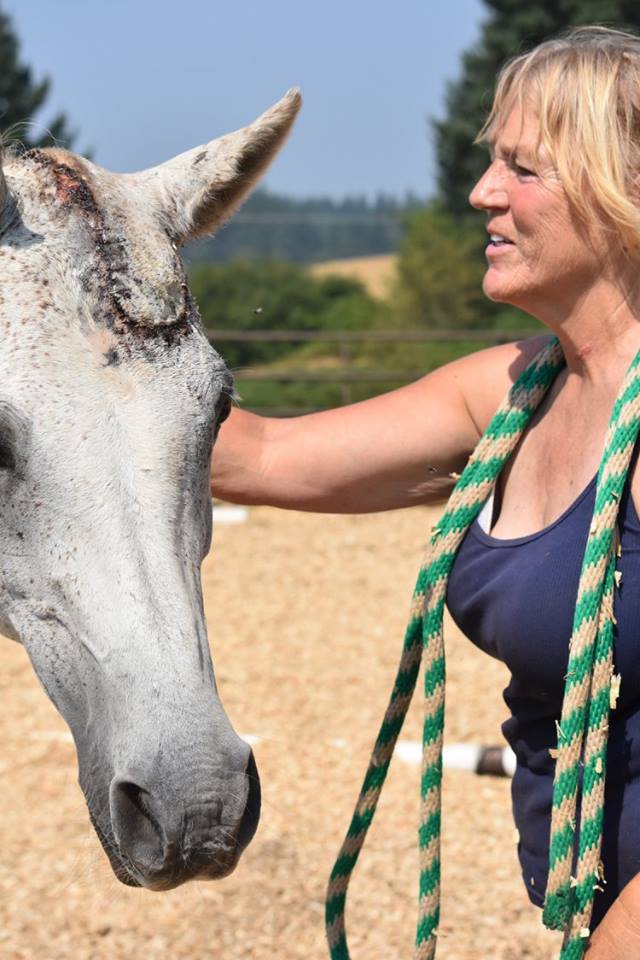 Leslie Roach "Aunt Les"
Aunt Les can look into people that need help, even when they don't know it, and help them get back on track. She has a sense of the horses that is indescribable, often knowing what they are going to do before they do it. She is an amazing instructor, amazing with children, and can any teach ANYONE to ride.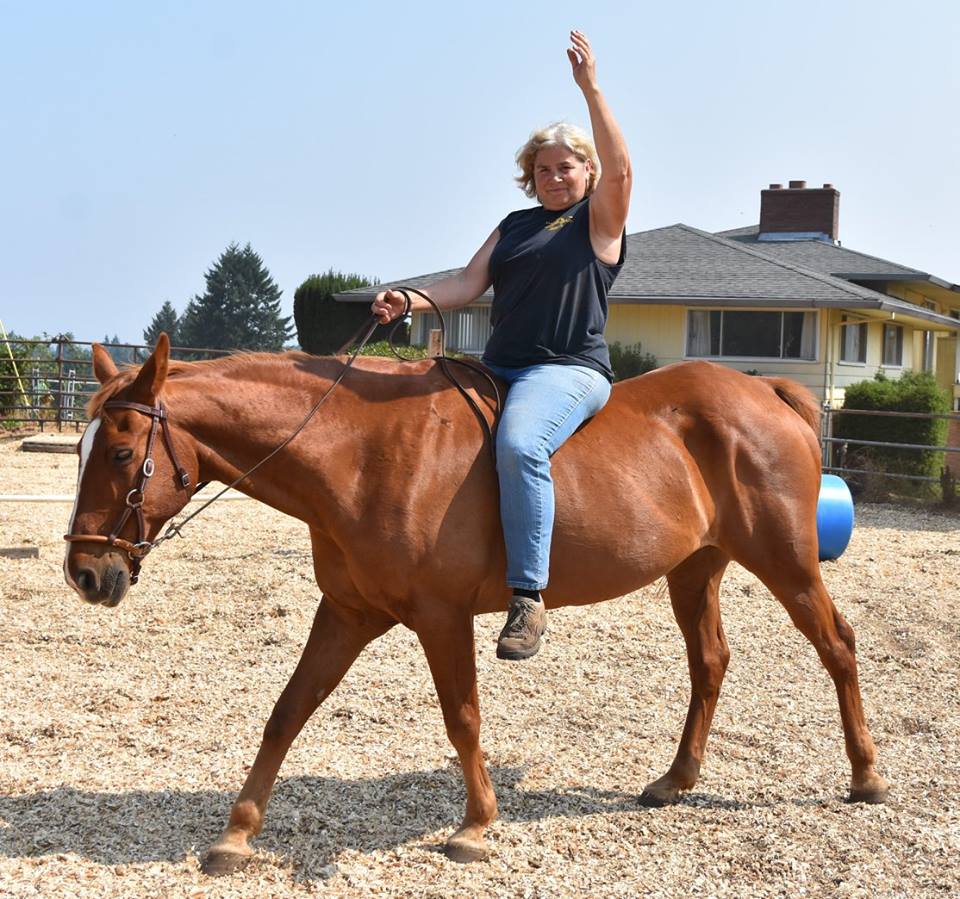 Karen Shaw
Karen is the nicest person you will ever meet in your life. She met Aunt Les about 13 years ago when some of her horses got loose on Karen's street. Karen is an integral part of the organization, working so hard for both the horses and the kids and doing the work out of pure altruistic love.