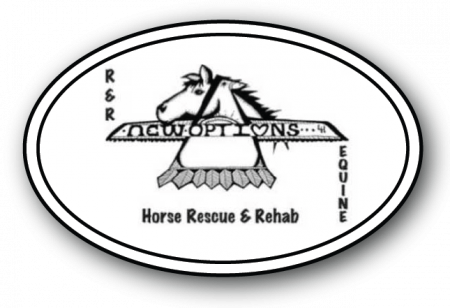 SHIRT ORDERS HAVE BEEN EXTENDED!
Tees $15 – Tanks $15 – Long Sleeves $25 – Pullover Hoodies $35 – Zip Ups $40 – 2XLs add $2 – 3XLs add $3 – 4XLs add $4
HOW TO ORDER:
1. Submit your shirt size and style preference (including color) to rrnewoptions@gmail.com
2. Remit payment via Paypal (click here) or Venmo (@rrnewoptions)
3. Be ready to pick up your shirt at the New Options barn (37310 OR-211, Sandy, OR 97055)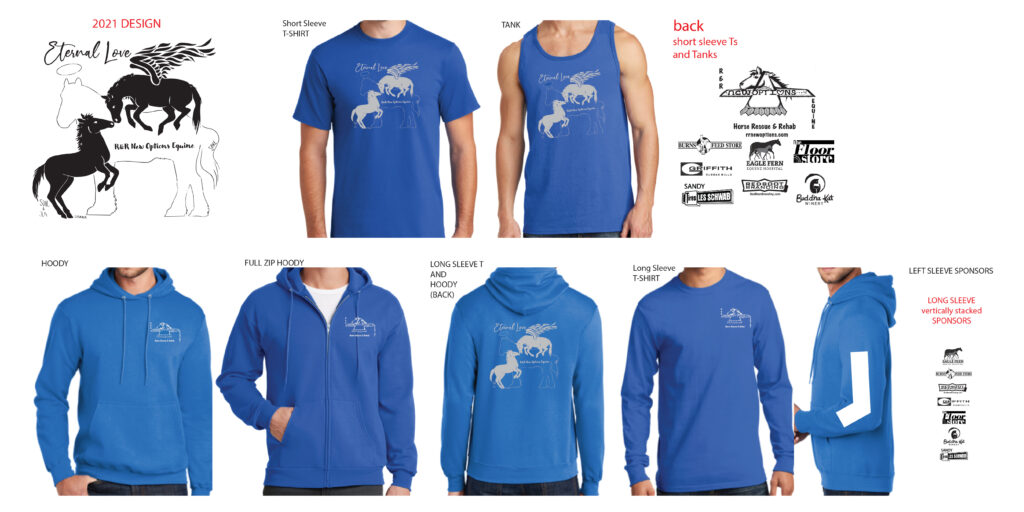 At R&R New Options Equine, we believe in the power of the human – horse connection. Our goal is to foster confidence, a strong work ethic, and a sense of accomplishment in everyone we serve through engagement in the care, training, and rehabilitation of abused and neglected horses. All who wish to learn and grow are welcome here, regardless of age, race, class, gender identity, or ability.
We are a 501(c)(3) non-profit organization managed entirely by volunteers. All funding goes directly to the care and keeping of our horses, the well-being of our organization, and maintaining our facilities and equipment.
Originally, Leslie Roach just wanted a horse. She had worked with horses before, and thought she knew a thing or two about them. To her surprise, her first horse, Akshun Aravist, would teach her that she, in fact, knew nothing. It was a difficult but important wake-up call for 'Aunt Les' to realize that kindness is crucial to success with horses – and that being patient and opening your mind to their perspective will take you much farther than using force. It wasn't long before she began to apply this philosophy to people too, and thus New Options was born.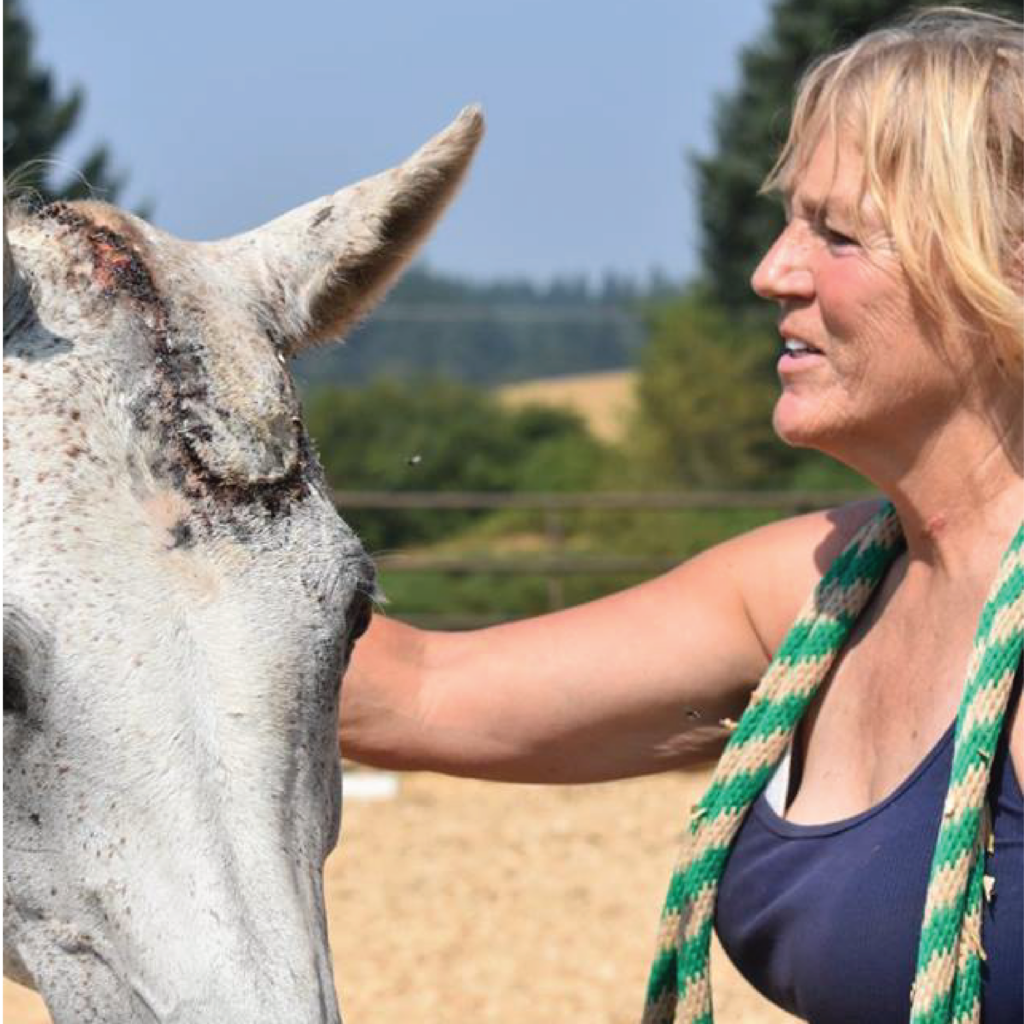 Donations are the lifeblood of our organization. Whether it is time, money, equipment, or services, your gift can make a difference in the life of a horse on the path to recovery.
Please join us for our Annual Fundraising Auction & Dinner, November 20, 2021, 4:00 – 11:00 PM, at the Carver Event Center in Damascus, Oregon! Want to support us beyond attendance? Click here to sponsor our event, or make a donation. 
This site is under construction as of April 21, 2021, and may display imperfectly on some devices. Your patience is appreciated as we make the necessary updates!
THANK YOU TO OUR SPONSORS
for helping us making the world a better place one horse and one person at a time.
Make a Donation
It costs about $20 a day to care for a horse. Currently, we care for and support between 30 and 55 horses at any given time.

Any donation amount helps.

  Would giving $5, $10, or $20 a month change your life significantly? We know it can change a horse's life.
Support our Annual Fundraising Auction
Are you an artist or specialist? Does your company offer goods and services that are in demand? Have a vacation property that you don't use all the time? Consider donating to our annual fundraising auction, which takes place in November. Your generous gift provides tremendous value to our event attendees, nd keeps our organization up and running throughout the year. 
Become a Corporate Sponsor
Corporate and business sponsors are a tremendous help. We welcome donations of funding, feed, supplies, and other equipment to keep our horses healthy and happy, and our facility running smoothly. Benefits to you include:
Your logo displayed in our 'Thank You Sponsors' section of the website, and in our newsletter
Special thank you during our annual fundraising auction
Publish a brief article or advertisement flyer in our 'Recommended Reading – Sponsored Content' section of the website
The warm fuzzy feeling of helping horses in need